Want Professional Handyman for your home maintenance in UAE? We can help and are just one Call Away!
About our Company
Maintenance Expert UAE is a general maintenance company. And we ensure that our worthy clients should get the best and unparalleled maintenance services from us. Moreover, we are efficiently capable to serve you in the residential and commercial sectors. Hence, come and book your slot for enjoying our well-organized maintenance services. And there is no boundary to our innovative aura of excellence.On top of that, our unstoppable success in the maintenance and repair niche is due to the values that we hold firmly. These are honesty, integrity, worthy service surety, and a client-friendly environment.
Our Core Values
So you need some maintenance or repair work around the house, but whom do you call? In a country like the UAE, there are plenty of options for handyman and maintenance services. But before you pick up the phone, it's important to be aware of what kind of service you're looking for and what questions you should ask. In this blog post, we will explore some of the different types of maintenance and handyman services available in the UAE. We will also provide some tips on what to look for when choosing a service provider. By the end of this post, you should have a good idea of what kind of service you need and how to find a reputable provider.
Expert in modern Maintenance and Handyman Services UAE
Maintenance Expert is a one-stop solution for all sorts of general maintenance problems and fixes them. We can serve you in all the sectors of maintenance services 24/7.
Why Choose Maintenance Expert?
There are many reasons to choose Maintenance Expert for your handyman or maintenance needs in the UAE. We are a highly experienced and reputable company that has been providing quality services to residents and businesses in the UAE for over 10 years. We are fully licensed and insured, so you can be confident that you're in good hands when you choose us.
We offer a wide range of services, from simple repairs to more complex renovation projects. No job is too big or too small for us, and we always aim to complete every job to the highest possible standard. We understand that your time is precious, so we always strive to work efficiently and get the job done as quickly as possible without compromising on quality.
We know that finding a reliable and trustworthy handyman can be difficult, which is why we go above and beyond to provide an outstanding service that you can rely on. When you choose Maintenance Expert, you can rest assured that you're making the best decision for your home or business.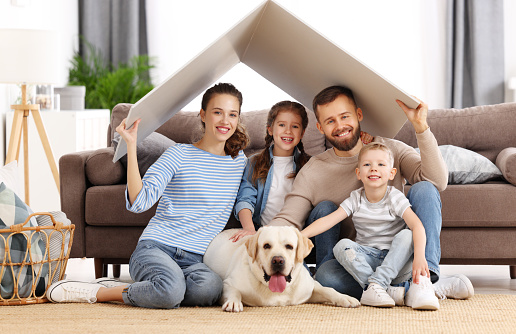 Customer Satisfaction
At Handyman Services UAE, we are dedicated to providing the best possible experience for our customers. We understand that your time is valuable and that you want to be able to trust the person you hire to do a good job. That's why we offer a 100% satisfaction guarantee on all of our services. If you're not happy with the work we've done, simply let us know and we'll make it right. We know that finding a reliable handyman can be difficult, which is why we strive to provide the best possible service each and every time. We're always available to answer any questions you may have, and we'll always give you an honest assessment of the situation. Whether you need help with a small repair or a major renovation, we're here to help. Contact us today to find out how we can help you with all your maintenance and handyman needs!
Take Protection to Another Level
There are plenty of things that you can do to take the protection of your home or office to another level. You can install security cameras, alarms, and motion sensor lights. You can also make sure all of your windows and doors are locked and secure. But there are also some simple things that you can do to deter burglars and protect your property. Here are some tips:Make sure all of your valuables are out of sight. If a burglar can see something that they want, they're more likely to try to break in. So, keep your valuables hidden away. Make your property look occupied. If it looks like someone is always home, a burglar is less likely to target your property. Leave a light on when you leave the house, or use a timer switch so that lights come on at different times throughout the day. Use strong locks on all of your doors and windows. Deadbolts are the best option for added security. Consider getting an alarm system installed. This will deter burglars and notify the authorities if someone does break in. By following these tips, you can take the protection of your property to another level and help deter burglars.
Our Home Owners Say
"Maintenance Expert UAE came as well as was very patient with us as we attempted getting ahold of the property owner. He was professional and also did the job fast and also clean. Thanks Maintenance Expert UAE for saving the day!"
"Their team quoted me a cost which I discovered really practical. No need to replace the water heater. The work was done in less than one hour, cool and tidy. My mother and I are pleased. Thanks Maintenance Expert UAE."